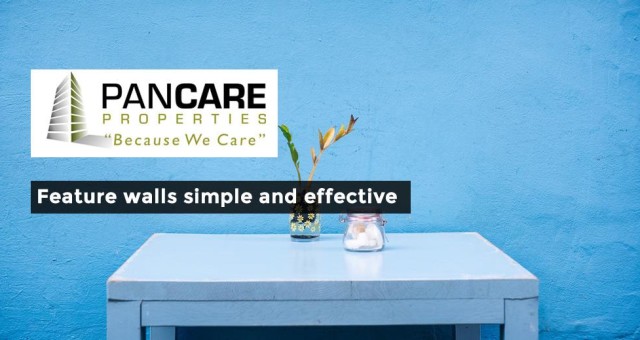 Feature walls simple and effective
It is said "Simplicity is nature's first step, and the last of art. – P.J. Bailey " and when it comes to designing your space it is sometimes the simplest of additions that have the greatest impact.
Features wall may not be the new kid on the block but the simplicity behind their effectiveness has stood the test of time. Featuring a wall or corner in a room has a big impact on the design aesthetic of that space. It can set tone, create light, make an individual statement, showcase creativity and more!
If you're not convinced yet we've compiled a few examples below of feature walls.
A rich red brings out the accents of the room while keeping the feel warm and sophisticated.
Earthy tones grab the light creating a homely yet modern feel
Bright yellow creates a sense of individuality.
Greens bring this dining area a sense of comfort
Blues with a sense of calm and individuality.
If you need advice or assistance with interior design, building or maintenance why not let Pancare assist! you can visit our contact page or check our details below.
The opinions expressed in this article are guidelines only. All spaces are different and before embarking on any renovation an assessment of the space should be done.
If you need advice with building or renovations, we're here to assist.
Email: info@pancare.co.za
Tel: 021 903 6975