Landscaping and Refurbishment, Bayview Strandfontein
Seeing the transformation of a property is always a great experience! Once the work is done taking a step back to look at the final result is definitely the most rewarding part. Pancare Properties took on the refurbishment task at this property in Bayview Strandfontein (Cape Town).
We were tasked with painting internally and externally, landscaping, replacing gates and giving the property a general face-lift.
Check out pics and full details of this project below.
Before and after:
Property Facade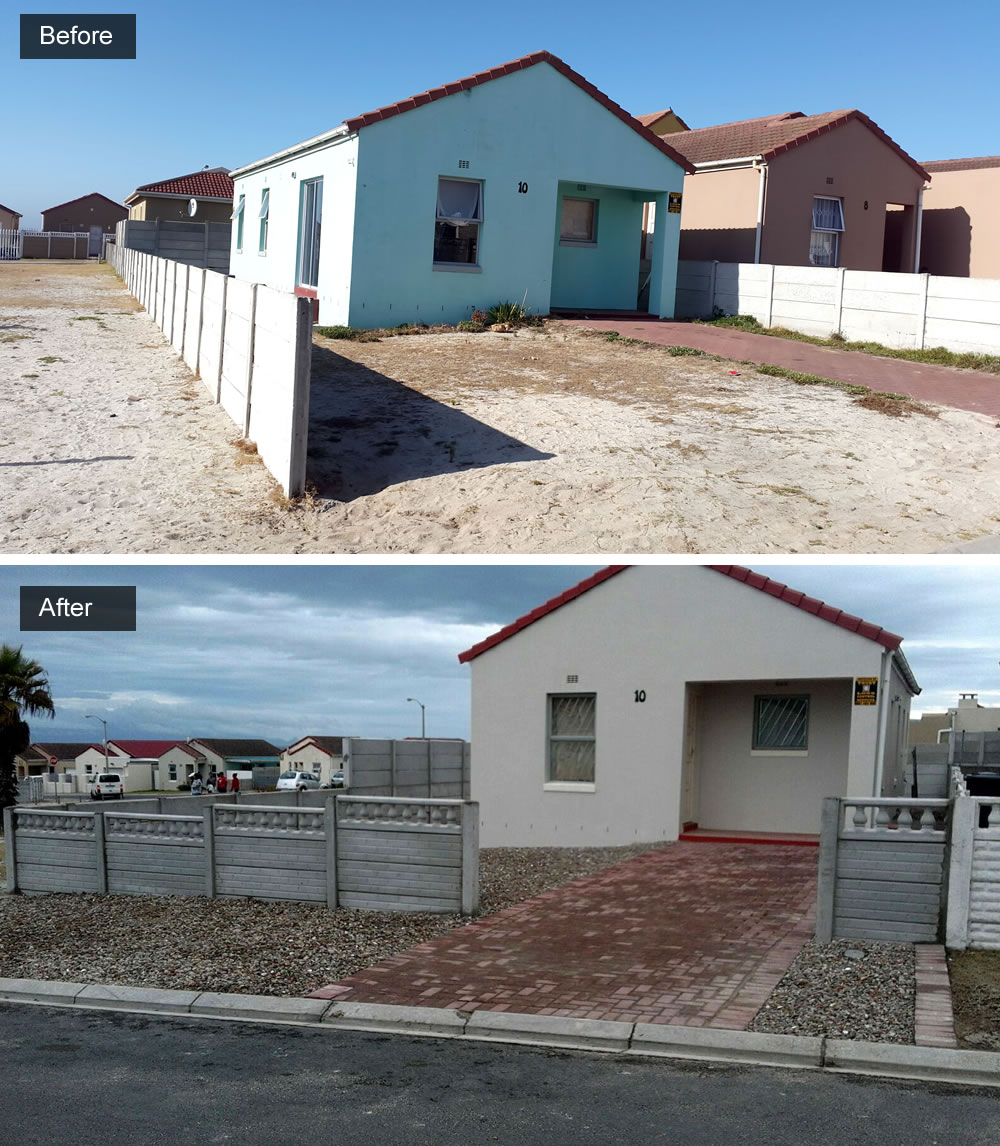 Landscaping and Paving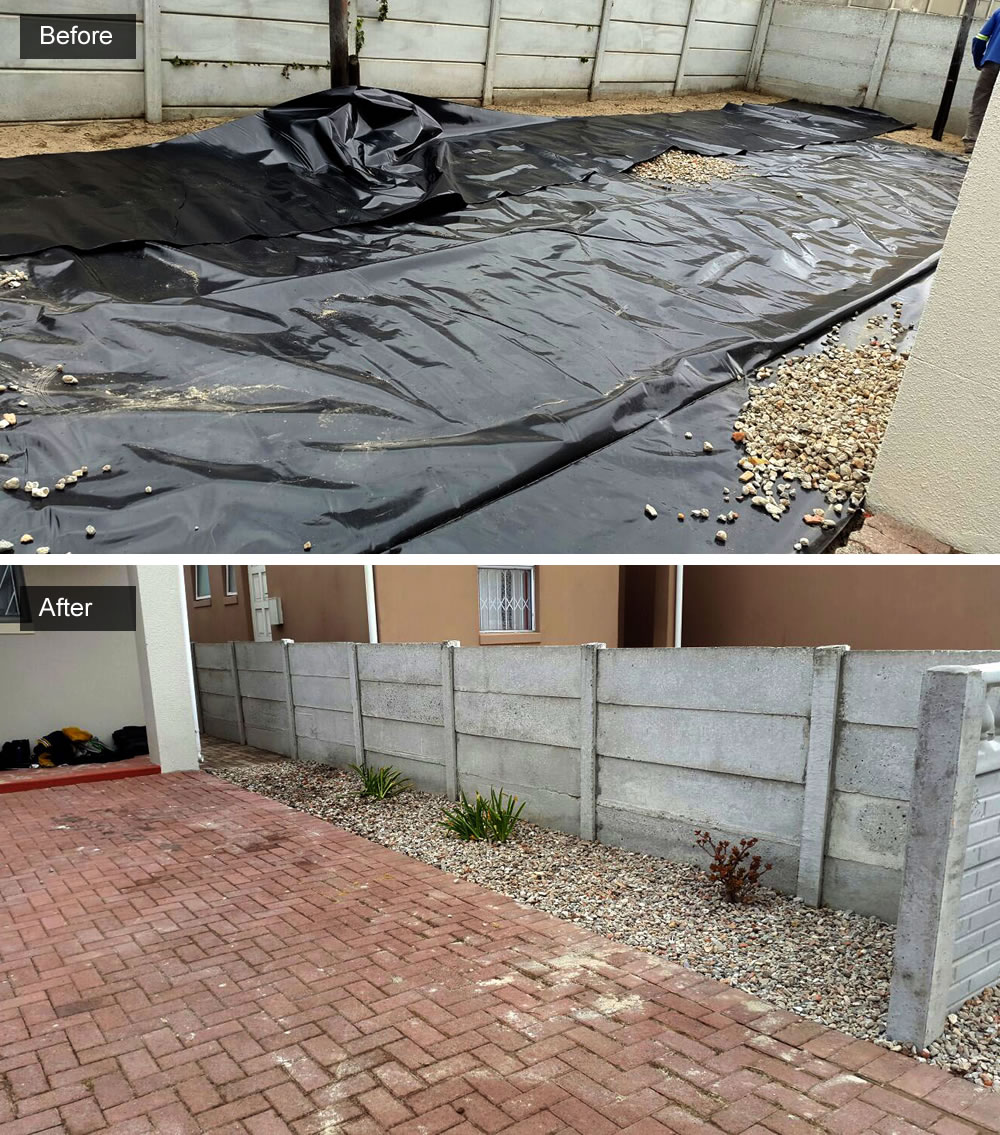 Property Boundary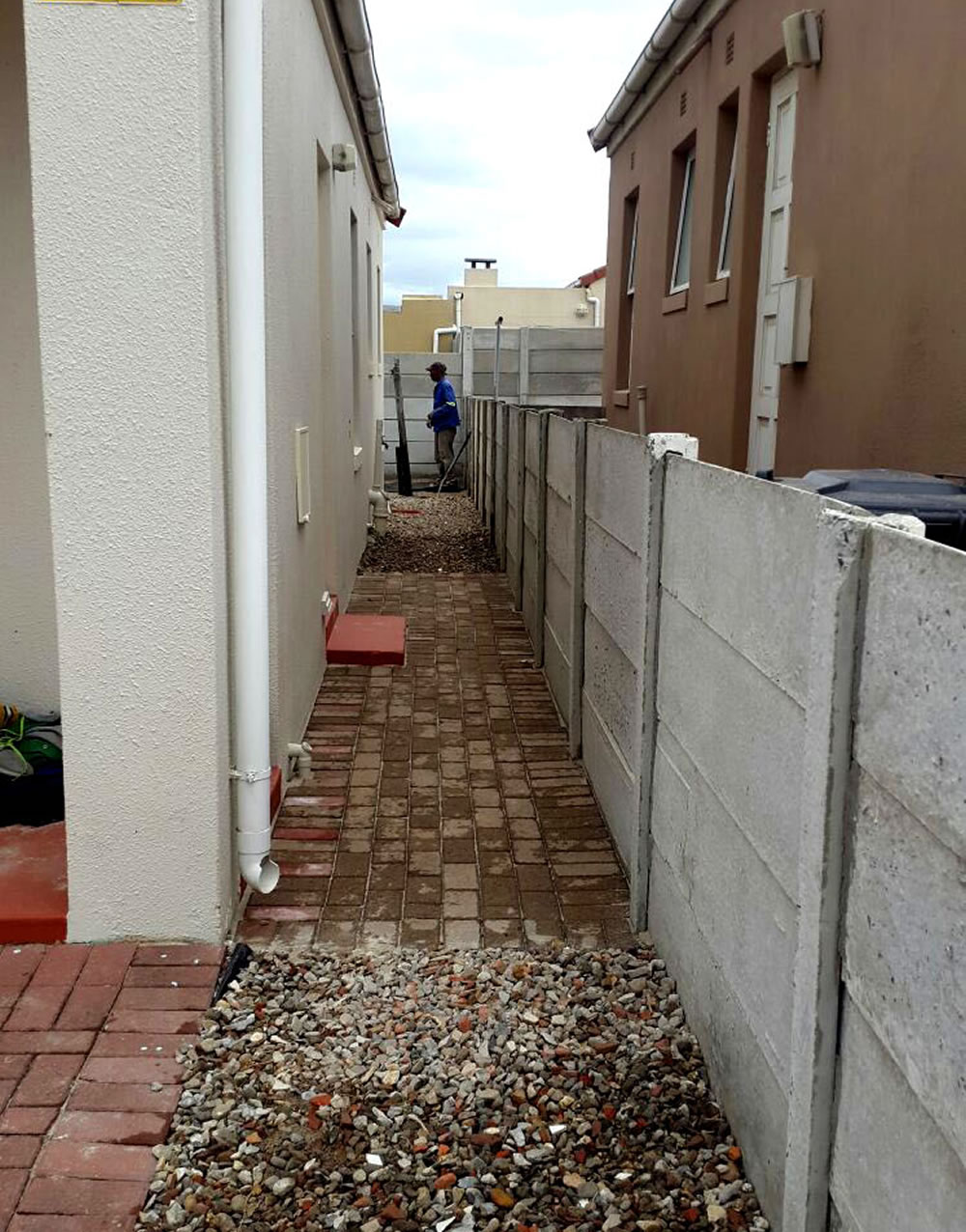 Details of the project:
• Painting of entire property externally, (roofs, outside walls, fascias, doors)
• Painting of entire property internally (Ceilings, walls, skirting, window frames, burglar bars, doors)
• Supplied and fitted galvanized burglar bars throughout the property
• Removed the existing front garden, and re landscaped using a combination of pavers, river stones and indigenous plants from the area to give it a nice green feeling but also maintenance free.
• Supplied and fitted galvanized drive way gate
Costing
Project cost: R28898.1
Approximate size of ERF: 242msq